Original Story: Daily FT
Author: Hiyal Biyagamage
Photographer: Upul Abayasekara
VivCorp's Chamil Hettiarachchi believes the country's FAO sector and software product engineers have a big role to play
Two years back, SLASSCOM (Sri Lanka Association for Software and Services Companies) released a report titled 'Sri Lanka IT/BPM Industry 2014 Review' and in its final few pages, the report clearly points out that Sri Lanka has a high potential to excel in Finance and Accounting Outsourcing (FAO) services on a global scale and the country has been recognised as a global centre of excellence for high-end product engineering.
In an exclusive interview with Daily FT, VivCorp Founder and Chief Executive Officer, Chamil Hettiarachchi speaks on how Sri Lanka should double their strength in FAO and product engineering sectors, especially to serve a country like the United States. He believes that Sri Lanka's IT/BPM (Business Process Management) sector should orchestrate a single, consorted vision to achieve $ 5 billion IT exports by 2022.
VivCorp, also known as Vivacious Corporation, is a United States based group of companies that specialise in information technology, business processing outsourcing and consulting services for the global small and medium enterprise market. Below is a full excerpt of his interview: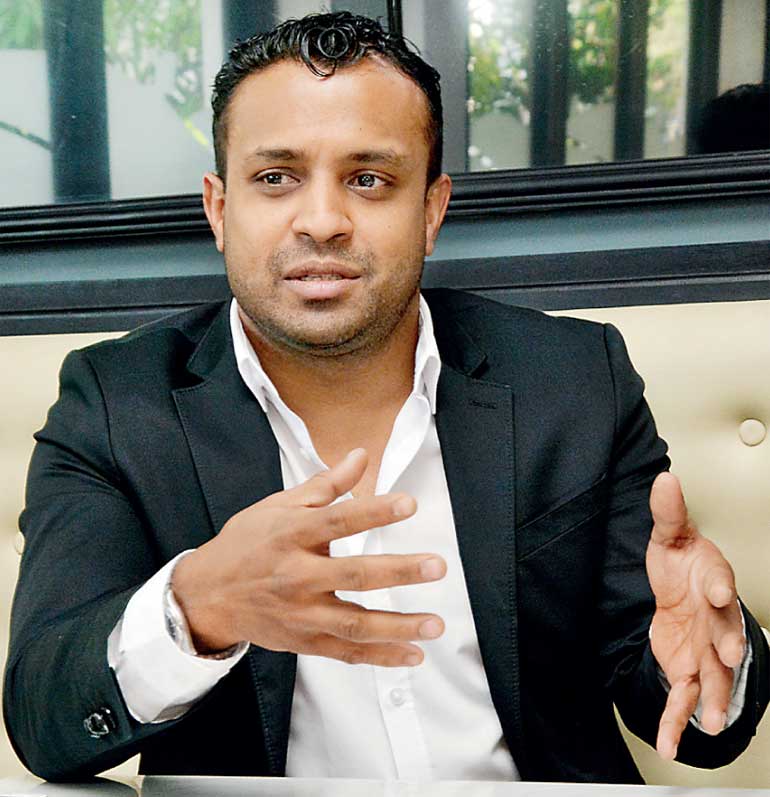 Q: As the founder, how do you view VivCorp's progress so far since its inception?
A: In a nutshell, we are an outsourcing and technology consulting company based out of California, United States. We have offices in Sri Lanka, Philippines and a satellite office in Australia. We started in 2012 and I guess we still are a startup (laughs). However, we do different things simultaneously like putting up offices in different countries to create a wider network of people in different markets.
Since founding it in 2012, I had been providing consulting services for US companies but this particular outsourcing model we are working on right now was started in mid-2015. In terms of growth, we see tremendous feedback from the clients we are working with and we expect a large market gain this year. The model we are working on is very different. We don't necessarily utilise people ourselves to do the work we do, but work with specialised partners in certain verticals. That model has helped us to quickly adapt and provide services to clients in the United States, without having to invest heavily on resources.
Q: One of the main ideas when you formed VivCorp was to connect Sri Lanka's technology and knowledge sector to the rest of the world. How successful have you been in doing that?
A: Pretty successful, I must say. I came to Sri Lanka with a proposal which literally stated that VivCorp is a company from the USA and we will provide the local presence for Sri Lankan companies who are interested in entering the US market. It took me six months to take several local IT/BPO companies on board. So far, that has been very successful. In particular, two of the companies are Hidramani's H-Connect and H One. We also work with John Keells' shared services subsidiary InfoMate for FAO (financial and accounting outsourcing) services as well as SGIT for SAP implementation services.
What I see is that Sri Lanka as a country has a lot of potential. Our quality of work is far greater than India, whereas India is predominately volume-based. That is why we saw opportunity in Sri Lanka immediately. Even though quality exists, some local companies just don't have the exposure and budgets to approach countries like the United States. If you look at Sri Lanka's FAO sector, we have been predominantly focusing on the UK market because our accounting standards are more relevant to them. Knowing the market, I see there is more potential for Sri Lanka's FAO sector to reach the US market and grab these opportunities.
Q: How do you see the interactions between VivCorp and the local companies you presently work with? 
A: Actually, they are our delivery partners. When we started here, we had one test client with Hidramani so that they could get used to America's accounting standards and so forth. Since we launched in January, I have been in touch with them regularly. Whenever we have something, we discuss as a team. Essentially, they have become a service extension to us. It is a matter of just taking a phone call and discussing with the head of the company on moving forward.
However, when we look for vendors, we go through a rigorous RFP (request for proposal) process. What we know is that the US is a very challenging market and information security is a huge concern for them. I know the requirements of American companies; so aligning that with our delivery partners to push them to meet these requirements has been beneficial for both of us in beginning to transform the sector.
Q: The IT/BPM (Business Process Management) sector scored several plus points over the last few years. Sri Lanka was recognised as the best offshoring destination twice in a row. The sector has also shown immense growth in both revenue and workforce. How do you look at this progress?   
A: Without a doubt, the growth has been significant. Now that there is more support for the industry and expats coming back to Sri Lanka, Sri Lanka has to do more to elevate their position. As a country, we have a huge challenge from countries like Vietnam because companies consider Vietnam to be one of the best upcoming destinations for IT services. Given the right support and exposure, I think Sri Lanka has a better chance to get to a higher level with our quality of service. As I mentioned before, India has the quantity but they don't have the quality; so given that little bit of support and push from companies who are established in US, Sri Lanka has a better outlook in the global IT/BPM market.
Q: What is the mindset of the Sri Lankan expat community in the United States of the IT/BPM sector's growth? Have you been exposed to any discussions?
A:  Unfortunately, that is something that I had not been doing lately. But what I get from the companies I work with where they have been exposed to Sri Lankan talent is very positive.
Q: The country is aiming a gigantic $ 5 billion IT exports target by 2022. What are the main roadblocks for Sri Lanka in achieving this goal?
A: One of the biggest challenges we have in that vision is not having a consorted effort amongst the various entities that are pushing this vision forward. The Government, associations and the companies in the sector need to get together and work towards a single goal. There should be a real holistic approach towards generating $ 5 billion by 2022. Right now, what we have noticed is that the effort is a bit disoriented.
The support, level of confidence and exposure given to building startups is really important. There are a couple of initiatives happening out there, but I believe there is more to be done. Again, I am talking about a holistic approach. Breakdown the $ 5 billion target into different chunks and work out a plan to assign targets for different regions and market segments. That sort of an execution plan needs to be placed.
Q: You touched on startups. Sri Lanka at the moment talks about creating a vibrant startup eco-system which a single entity cannot partake and build in. A collation of efforts is needed to achieve this. What are your views on that?
A: Everybody has ideas. I understand that different initiatives are being placed and giving support and funding for startups. One of the biggest challenges for startups is their limited knowledge in selling their products. By the time they come to a certain level and try to push their products, they often become demotivated because they just don't have the support. I think that is why many Sri Lankan startups are struggling. Sometimes, the industry doesn't even know who the startups are and startups don't even know where to look for support. An idea looks good on paper, but what matters is the execution of that idea.
A company like us who has the network, market presence and access to new product ideas can be transferred into these startups. That would help them to grab opportunities and move ahead.
There is also a thought that the whole startup initiative is Colombo-centric. I knew a startup that was formed in Vavuniya and they succeeded well even amidst the civil war. They were resilient, came to Colombo and made a name for themselves. They had the drive and I guess everybody could do that. To increase the number of startups, we need to go out of Colombo and look for talent.
Q:  The global BPM market, which is a critical sector for Sri Lanka, is expected to touch $ 209 billion by next year. What should the sector do to mark its presence in potential international markets?
A: Let us take FAO for example.  We do realise that it is one of our strengths, and FAO is something the country is riding on. At the moment, Sri Lanka's FAO sector is gaining momentum in different markets, which is really good to see. Now what the industry needs to do is plan out a way to give similar exposure to other sub outsourcing sectors as well. We need to keep benchmarks to monitor the growth of different sectors and the industry. If we segregate different skill sets and keep benchmarks to reach, that will encourage the IT/BPM sector to garner full potential globally.
On the other hand, exposure is really important. The government and the industry should speak about the country and put it on the global map in its deserved place. If Sri Lanka wants to be a desired IT hub, let us communicate our competencies across the world. First and foremost, we need to brand Sri Lanka and see how we should pitch it to other countries as a global IT destination through a single message.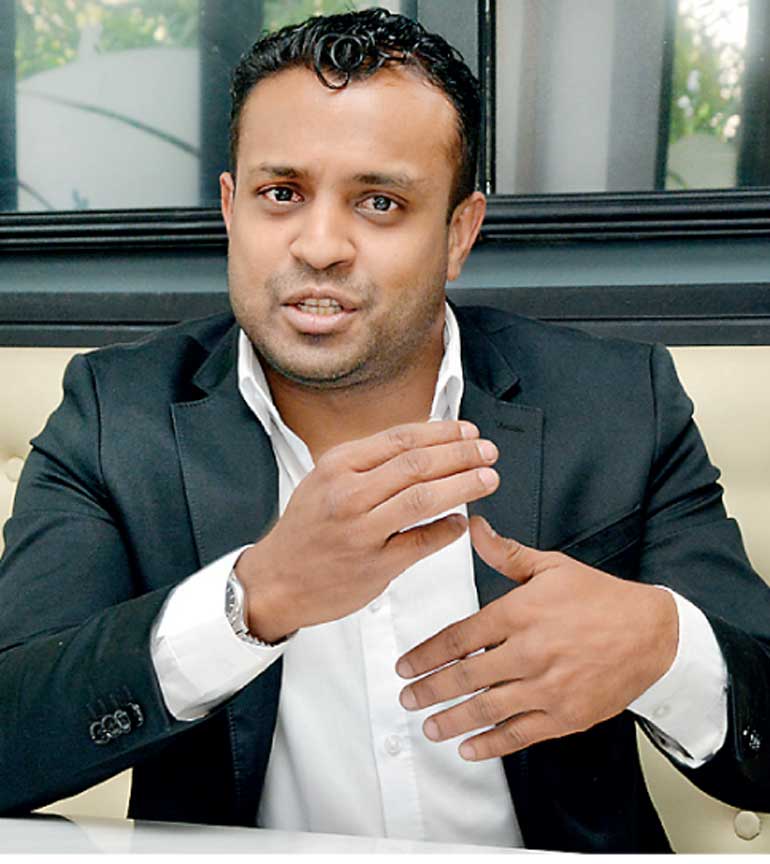 Q: VivCorp works around cloud technologies as well. How do you bring something like cloud to outsourcing?
A: In the outsourcing sphere, we realised that mobility, cloud and short-term contracts are key drivers. We modelled ourselves to touch those driving forces and incorporate them into our business. What we have done essentially is coming up with a single platform to serve our market segment, which is the small and medium market segment, so the companies in that segment just have one cloud platform to work in different verticals. The client does not have to be bombarded with different platforms. Implementing numerous platforms is what's costing US companies a lot of excessive resources at the moment. We are helping clients to avoid that by giving a single platform with the best of specialised services at one third of the price. That is how we differentiate ourselves in the US market.
Q: Experts say that to induce in high-end cloud technologies, the maturity level of tech usage in a country matters. Is that the case with Sri Lanka?
A:  There are Sri Lankan companies who are already on the cloud. The country has some level of maturity in terms of being exposed to cloud technologies. I don't think the maturity level is the issue; rather, the bandwidth and other infrastructure issues.
This is where the infrastructure of Sri Lanka is important. The efforts undertaken by ICTA to increase the internet accessibility to the country are really going to matter. That is why we are starting up with companies who actually do have the necessary bandwidth to work on the cloud. If that is what's going to define the future, that is what we need to get ourselves aligned with. It is challenging for some companies, but I think it needs to be there. Our IT backbone may not be as good as India or Singapore in terms of internet bandwidth but we need to push them towards providing robust infrastructure.
Q: The American BPM market is growing staggeringly at an unstoppable rate. Reports suggest that it will capture 55.7% of the global IT/BPM market by 2017, growing towards an estimated value of US$ 116.7. How should Sri Lankan companies ready themselves to enter the US market? 
A: For Sri Lanka, FAO remains number one. It is somewhat of an untapped resource in the US market, but has great potential to play a crucial role.
In terms of technology, our quality of work, design and engineering skills have more scope than just doing outsourced IT services. This has been spoken quite a bit and I believe real IT revenue is really going to come down from product engineering. Already several Sri Lankan companies are serving the US market by providing top-notch IT products, so prospects for product development efforts are quite high.
Q: What are the future plans of VivCorp has in store for Sri Lanka? 
A: What we want to do is basically offer our services to companies and let potential clients know how our services have helped companies to excel in different sectors. All of this is based on our vision for the country where we want to see the country move forward, develop, and establish itself so that people know exactly where Sri Lanka is and what it has to offer. That is our goal here. We will be picking specialised partners for different sectors. We don't like to work with a company that does everything because that's what we do (laughs). We don't do everything necessarily, however we have specialised partners to do the work. Opportunity for Sri Lanka from our perspective is huge and if we see a niche market, we will definitely be able to help them out, especially in accessing the markets we operate in.